A Bridal Story | Amanda A.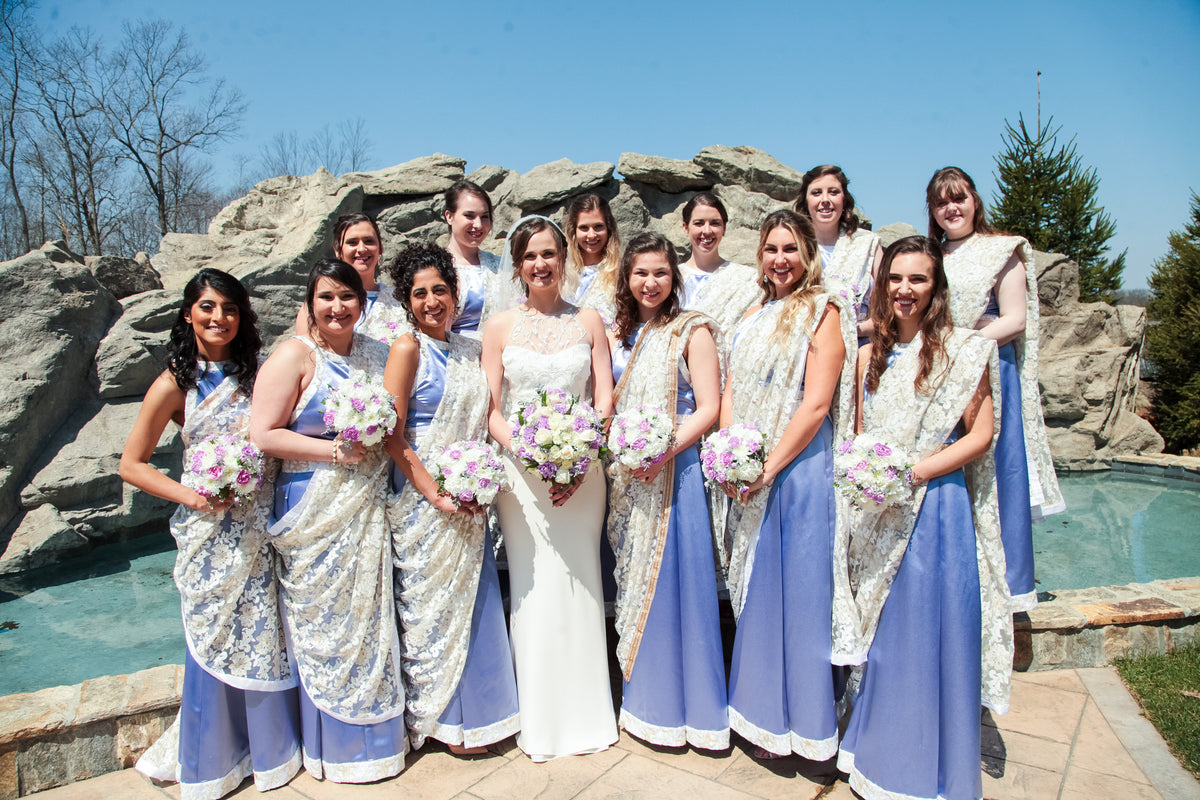 I used Harleen Kaur dresses for my wedding party and I couldn't be happier. Both the dresses themselves and the process of working with Harleen to get them ready for the wedding day beat my expectations. 
The dresses were exactly what I was looking for. I was able to customize the dresses by mixing styles, colors and trims. I talked to Harleen about my vision and concerns, and she helped me put the whole look together. My bridesmaids were thrilled to wear this unique and beautiful attire, I even told them I was kind of jealous that I wasn't wearing their dresses! On the wedding day, the dresses worked beautifully with the theme and we got a lot of compliments on them. The material is some of the best quality I've ever seen, and it looked amazing in the pictures. 
Now for the process. I had 12 bridesmaids, and all of their dresses were custom made in New York. Harleen went above and beyond to provide us guidance with the measurements, and helped us with some additional tailoring that needed to be done. She understood when some measurements weren't consistent and checked in to make sure the measurements were as accurate as possible. She was very responsive - she was in Thailand a few weeks before my wedding and was still answering my questions and helping me get everything I needed. There is so much craziness in planning a wedding, and I was very appreciative of her help and guidance along the way.
I highly recommend the Harleen Kaur dresses and working with Harleen!
- Amanda