Hello Maldives | Fazila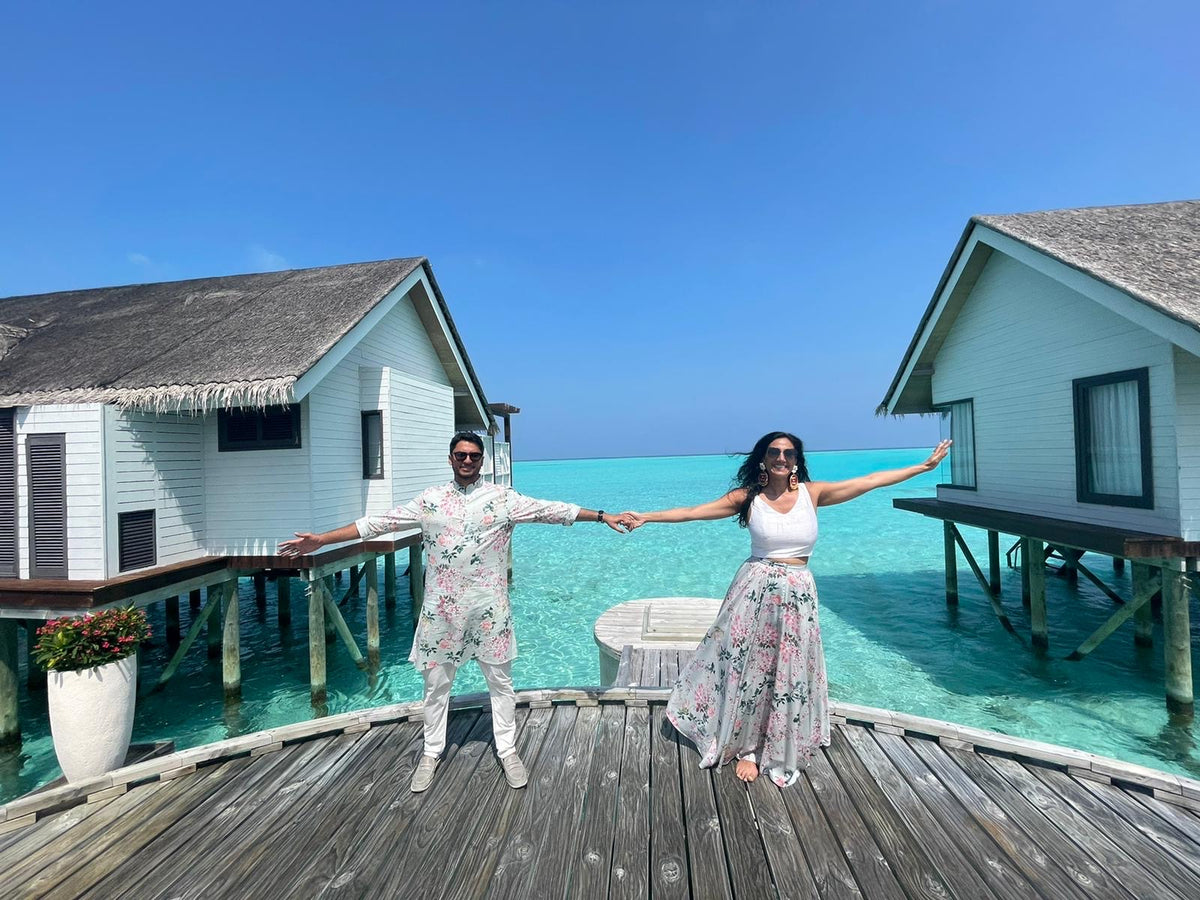 We can't thank Harleen and her team enough!  
Of course in last minute fashion which I am so good at, we realized we needed an outfit for an upcoming wedding and Harleen did not disappoint. 
She made herself available for multiple visits, in the height of COVID, to dress father, brother, husband and myself!
She worked with our budget and was able to rush her tailors for us. We were even able to perfectly match our outfits to each wedding occasion, each other and the gorgeous Blue waters of the Maldives.   


- Fazila