Mehndi Looks | Mala G.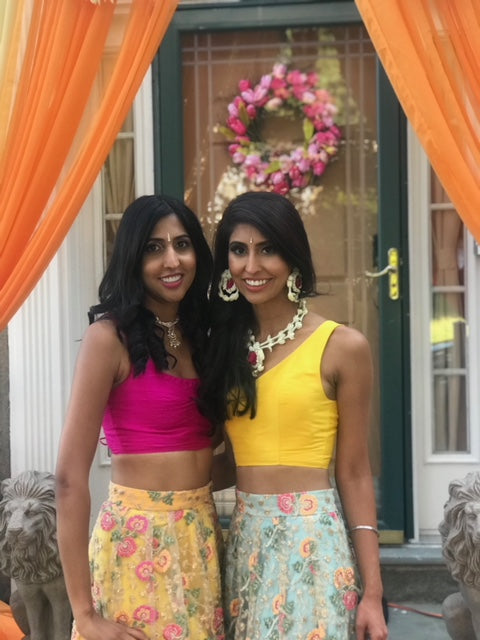 Pictured above Maria Top + Diana Skirt
My sister and I were fortunate enough to wear Harleen Kaur for her mehndi party. The colors were so rich and the fit was fantastic. We received compliment after compliment on our outfits. What I personally loved most was how comfortable the tops were. I felt so free when we were getting our mehendi done. The lining on the lengha was so well done that i felt free as a bird. The tops both had very modern cuts but the lenghas were traditional so it was the best blend of old and new! Loved these bridal options from Harleen Kaur and I will happily wear HK in the future!
- Mala G.