Mehndi Night with Raina!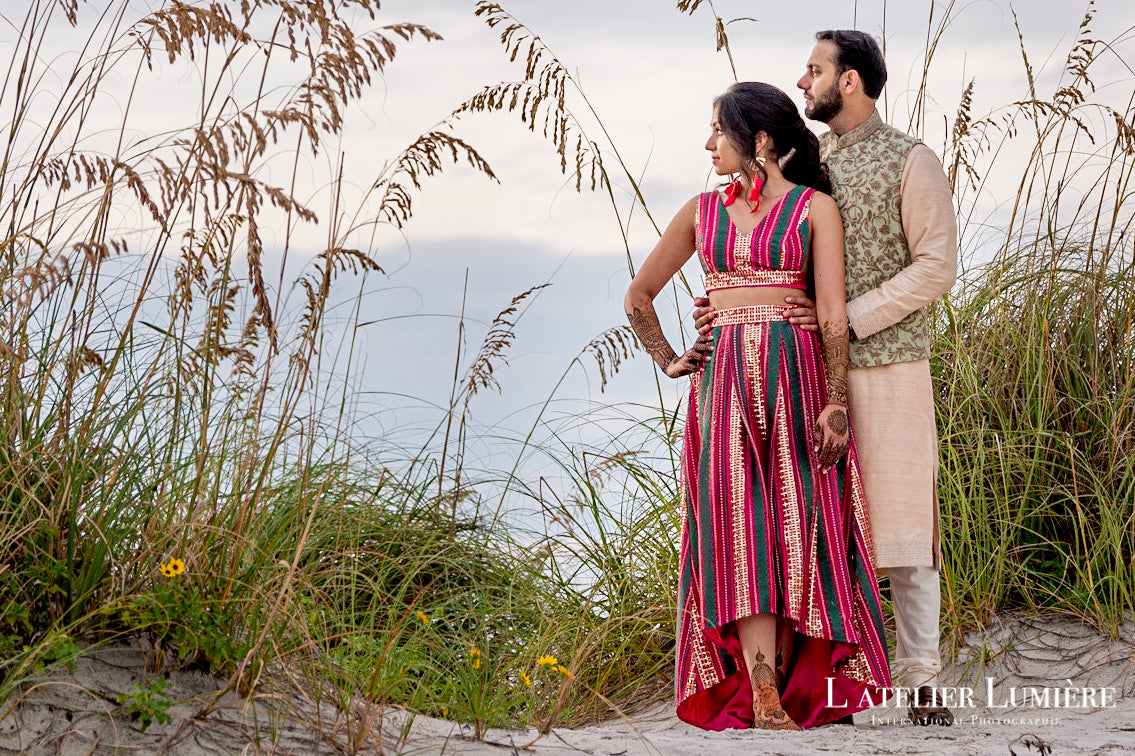 "I got a lehenga from Harleen Kaur for my Mendhi at my wedding. I absolutely loved it. I knew I wanted something that was high in the front to show my feet and I was able to have a virtual meeting with Harleen to discuss ideas for this.
She used my vision and showed me what she thought would look good and put it together with a virtual design. I also was able to go in for a custom fitting which was very easy and seamless. The customer service was great and I got my outfit in about 2 months without any problems.

I got so many compliments at the event and tons of people asking me who the designer was! Definitely recommend!"