Mermaidy Vibes | Jenn N.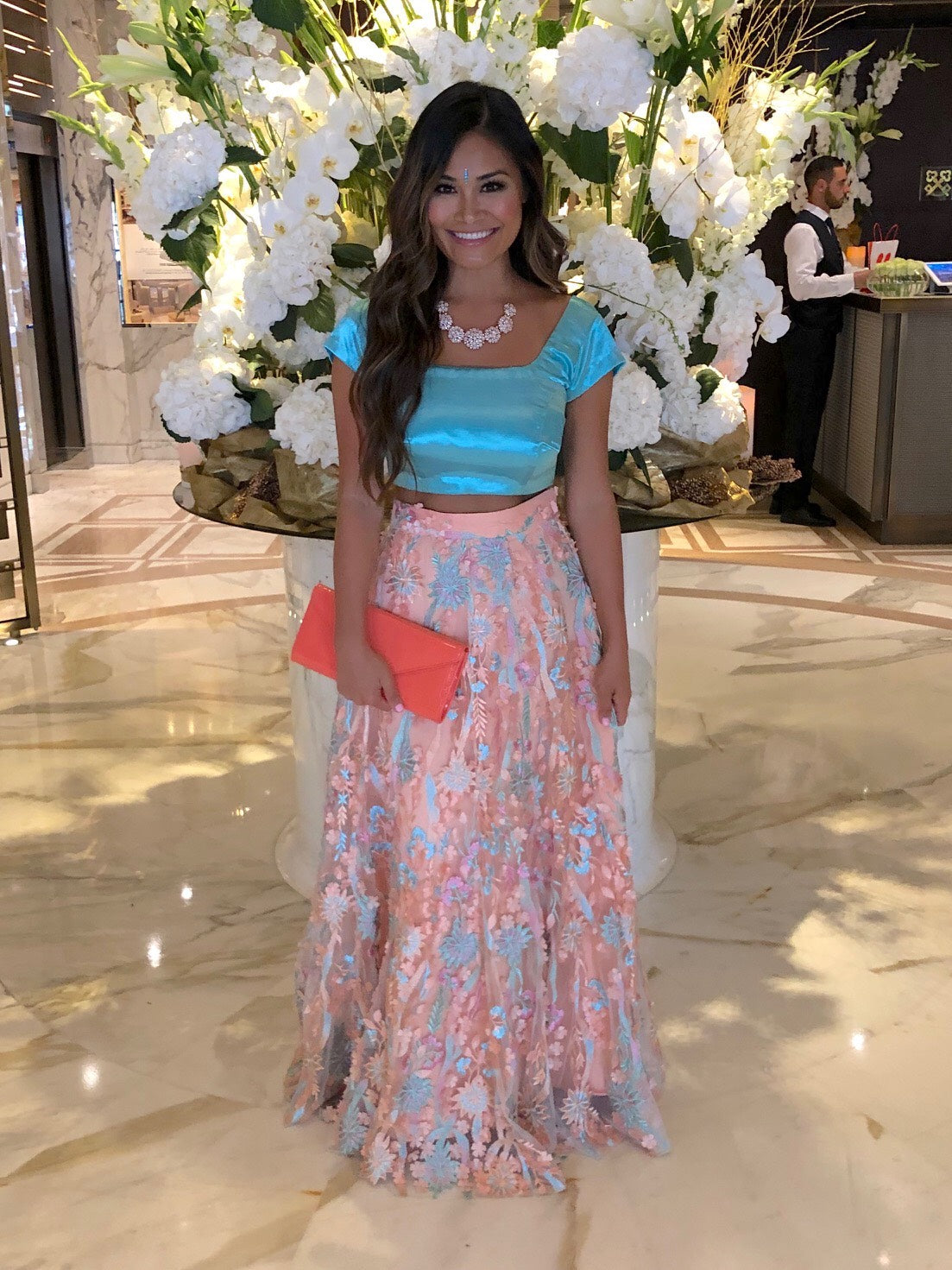 I love this skirt! It's even prettier in person with vibrant colors and super high quality fabrics (heavy, in a good way). The appliqués are gorgeous, well placed and overall craftsmanship makes it looks and feel extra couture. The waist measurements are spot on (medium fit my 26"-27" waist, as predicted). I love that you can choose the length, which basically means alterations are built into the price! It was super comfortable; I was able to walk n dance in it all night! 
The best part about ordering the skirt is their customer service. They are friendly and very responsive by email. They were helpful every step of the way. I wore this to a wedding and people couldn't stop complimenting it! With the non-traditional fabric design, you can wear it to non-Indian formal events as well! Looking forward to more Harleen Kaur outfits!
- Jenn N.