Paris is Always a Good Idea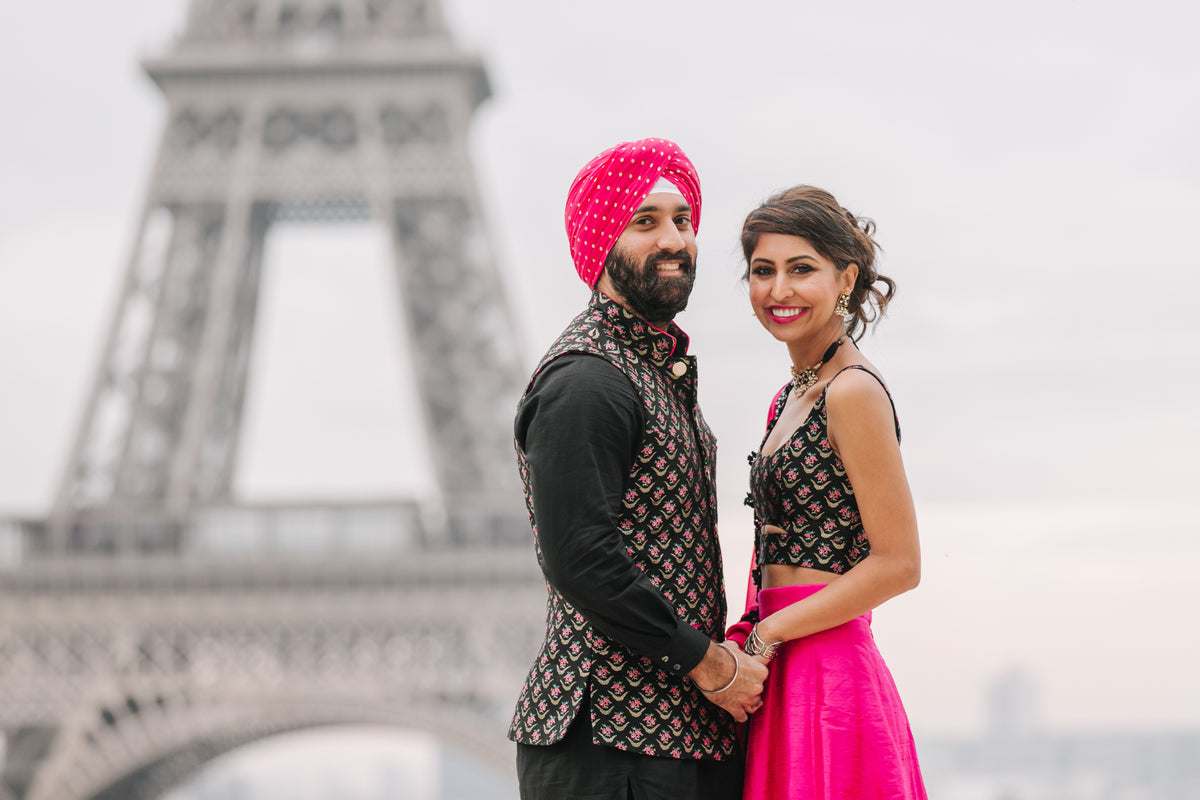 We love HK! My now husband and I were lucky to have HK style us for our engagement photoshoot in Paris. It was personally hard for me to think of combinations that would compliment the stunning backdrop of the most romantic city on earth, but HK knew just how to make it work.
We started the photoshoot with the Divya skirt, Simar top, and a custom dupatta and my now husband wore the Arjun vest with the pink polka dot turban. The way the colors popped in the photos was just magical. The fit was perfect and we got so many compliments from passerby's and our photographer was also obsessed with the outfits.
We then changed into a custom designed emerald green gown and HK styled my husband with a matching green turban. Needless to say I felt like I was shooting a movie in this elegant dress that fit me like a glove! I truly didn't want to take it off!
We then did our third look in the Anisha skirt and my husband wore the matching floral print turban. I just couldn't get over how beautifully coordinated we appeared without being too "matchy matchy." When we got the photos back we were floored by the images. We couldn't have been more pleased with the outfits for our Paris engagement and we are so thankful for the hours of consultation and custom styling by Harleen!