Beachy Keen | Preety J.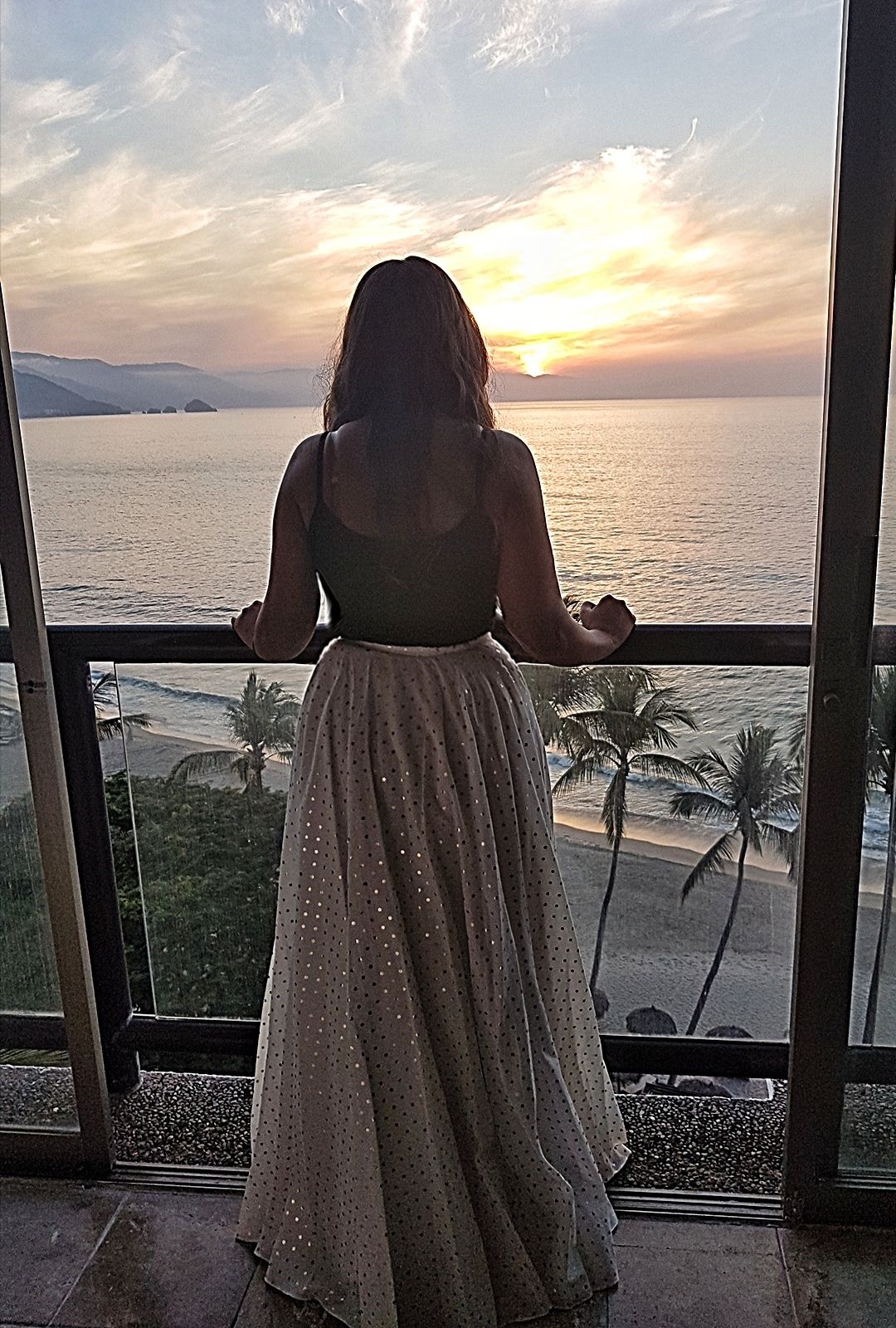 I ordered the Alisha Polkadot Skirt White for a Gala Awards event on the beach in Mexico. The moment I got my invite I knew exactly what I wanted to buy from Harleen Kaur.  I fell in love with her work a while back so could not wait till I had the perfect opportunity to buy and wear one of her pieces.  I messaged with Harleen to confirm I was picking the right length and size for myself knowing I wanted it to be versatile for me to wear barefoot on the beach or with heels at a banquet hall.  Harleen responded right away to my inquiry answering all my questions putting me at ease. 
I ordered the item on their site and it was shipped out and received within days. I was so impressed on how fast I received it!  The skirt fit perfectly and I knew of so may ways I could wear it with a desi flare!  At the Awards Gala in Mexico I had so many compliments from everyone there I definitely stood out!  Even to this day I have my friends saying the Alisha skirt is their favorite outfit of mine I have ever worn! 
There are so many ways to pair it up and mix it up that one can never get bored or tired by wearing the Alisha Skirt.  I love how flowy it is but and sits perfectly against any shape accenting your curves.  I love how light the material is, so easy to pack, and even easier to wear even barefoot on a beach!  The gold polka dots sparkle under any lighting so it pops in all angles.  It was the best purchase ever and I cannot wait to add another Harleen Kaur creation to my wardrobe.
Thank you Harleen!
- Preety J.