Vibrant Hues | Sanjana D.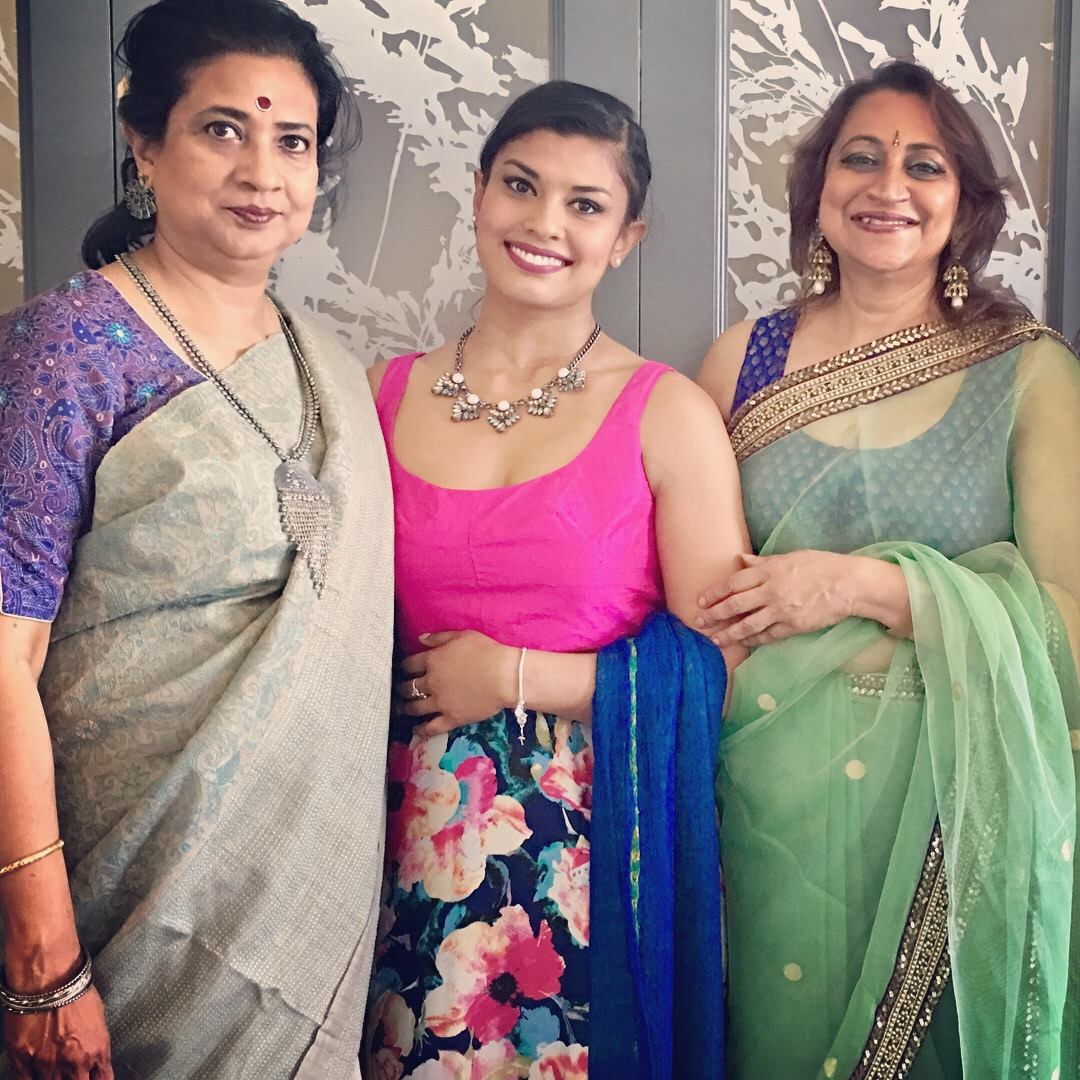 First thing's first, I feel lucky to have found Harleen Kaur's (HK) boutique! Procuring desi clothes while in the U.S. has always been a struggle, but one of the more prominent issues I have experienced is trying to figure out the best way to maximize on the Indian outfits I end up spending a good amount of money on, and the other is the issue of making sure it fits my very desi hour-glass silhouette. I loved that I was able to talk to HK before deciding on what pieces I would get since I was doing all of this online, which is really my only option where I live.
She responded to my questions in a professional and timely manner and even helped me realize I ordered a different skirt from what we had discussed originally, which I really appreciated because otherwise I would have been disappointed! She made that exchange a very simple one despite my mistake, that did not go unnoticed! HK gave me feedback on my sizing options after hearing about my body type and measurements. My overall experience with HK was great, and since there are so many different ways I could dress up and dress down my Hailey skirt and Maria lace-up top I am already looking forward to working with her to get my next piece for upcoming wedding festivities!


Sincerely,
Sanjana