Nilam & Saras : An Intimate NYC Indian Wedding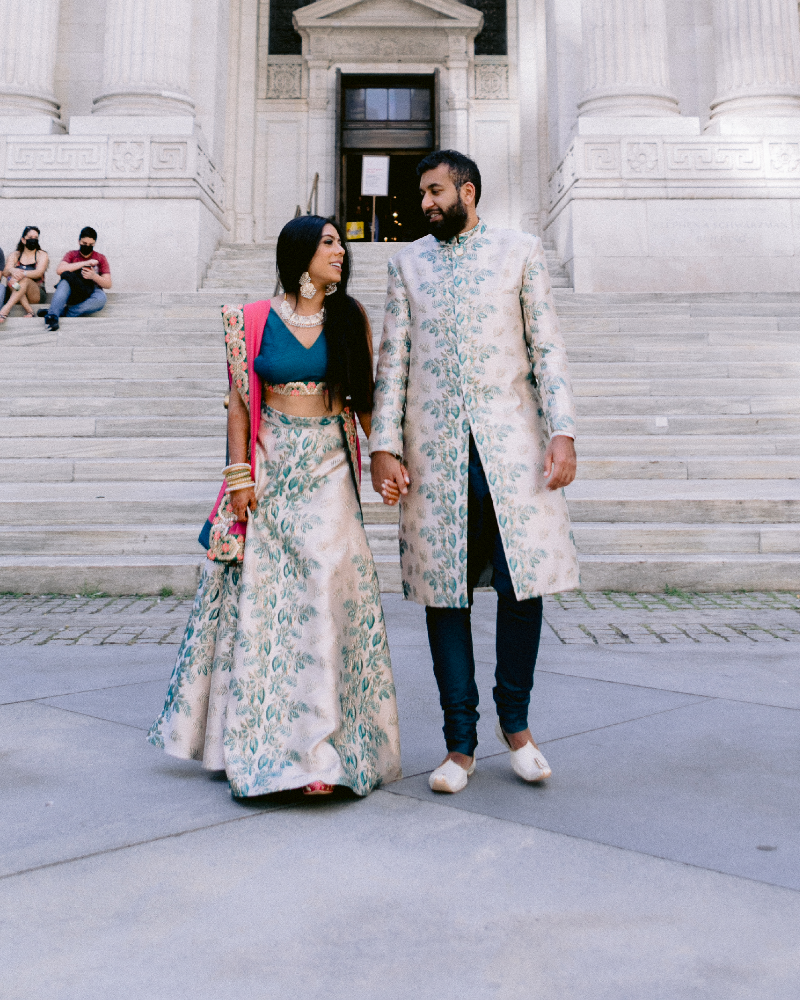 1. What made you choose the outfits you did for this event?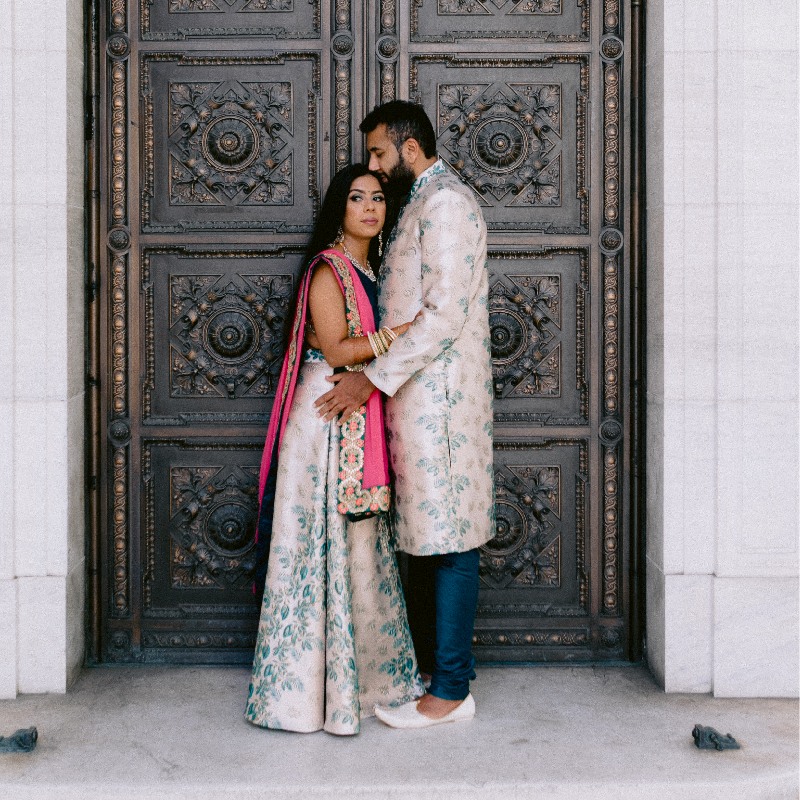 2. What one moment will last with you both forever?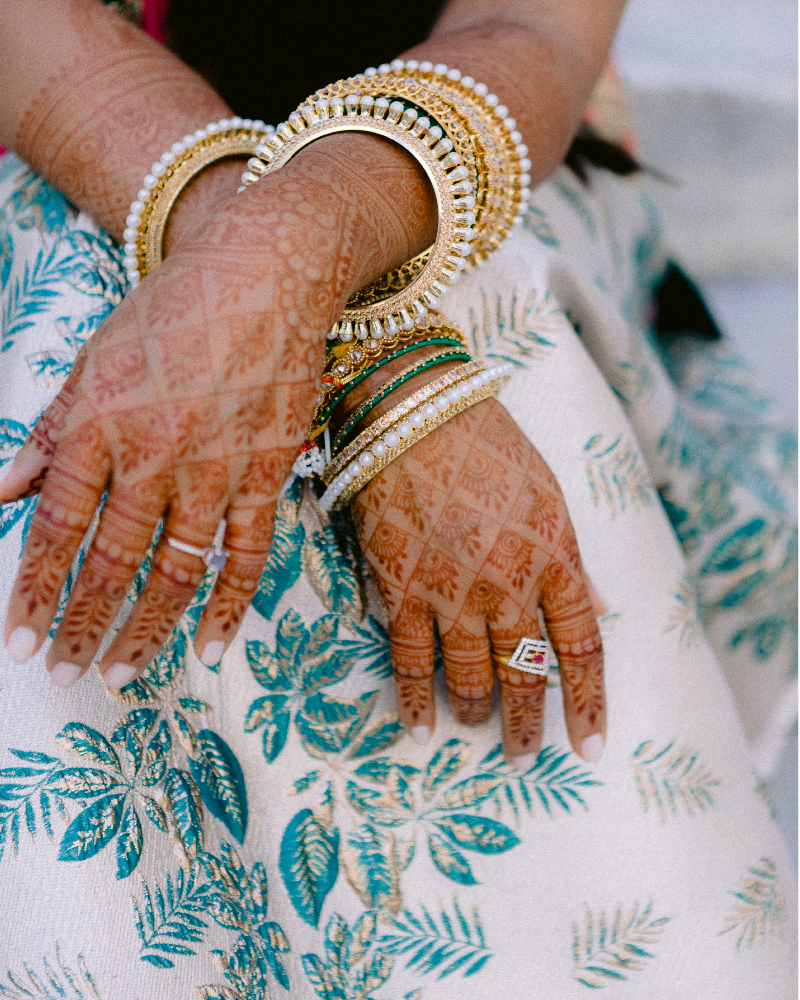 3. What advice would you give to future couples for their wedding?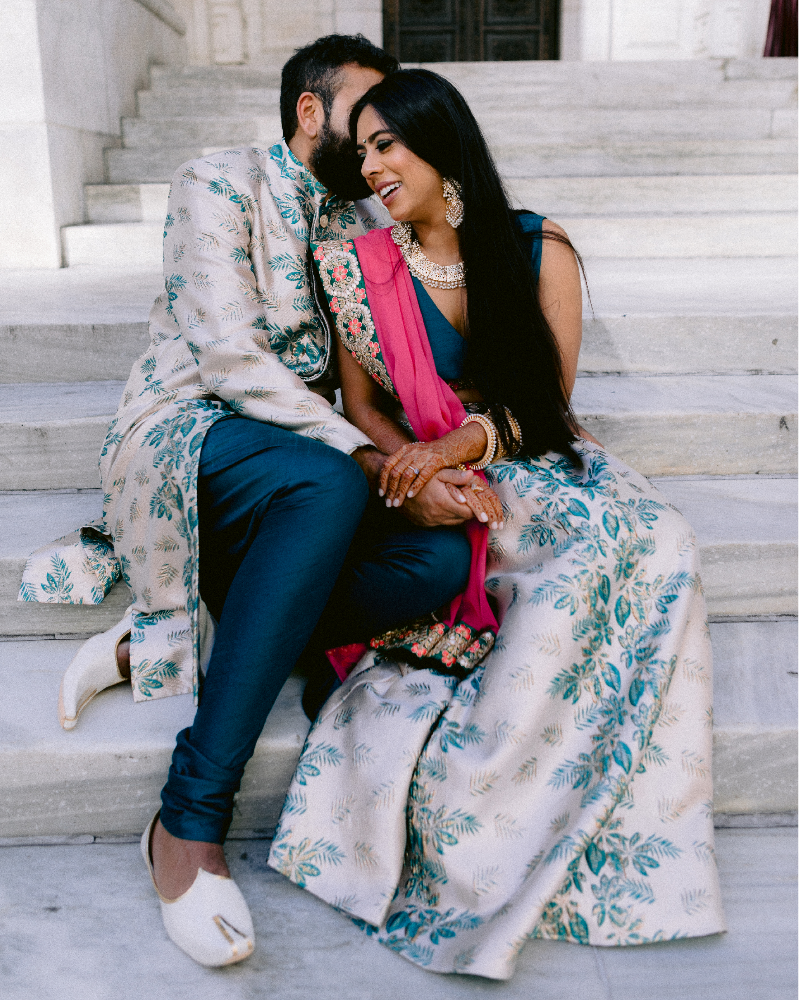 5. What were you most looking forward to during your wedding/wedding weekend?
6. What was your experience like working with Harleen Kaur?
I knew I wanted to work with Harleen because of two reasons, her creative skills and the type of person she is. Saras has known Harleen for quite some time and had only positive things to say about her. On numerous occasions, he mentioned how kind and down-to-earth Harleen is, with an impeccable eye. That was exactly what I got. She is incredibly talented, yet very sweet, and caring. Our outfits were what we wanted and the service of the whole team was phenomenal, so much so that we continue to get custom outfits even though we have no events coming up! Working with Harleen Kaur is simply so easy and fun!