These Indian Designer Clothing Pieces Make A Statement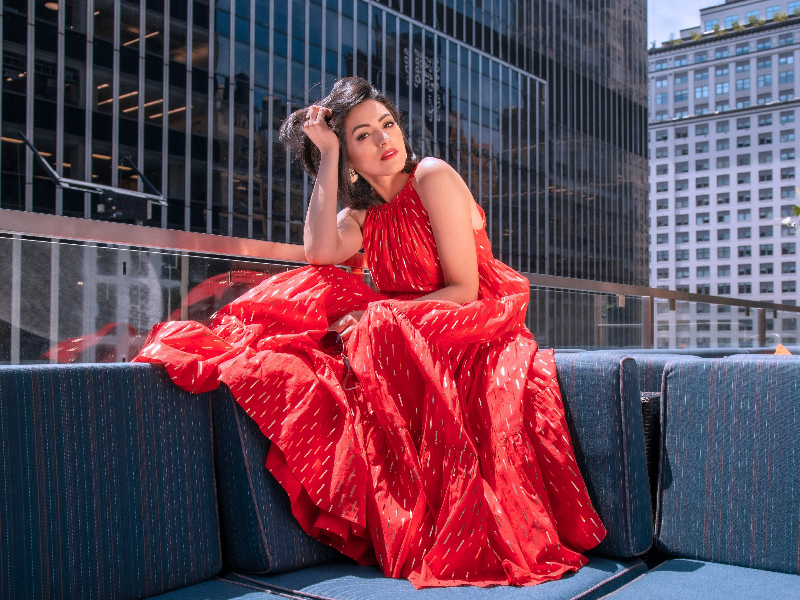 Are you tired of traveling to India to get fashionable ethnic couture? We brought the best Indian designer clothing options right to New York City. We offer the same quality ethnic wear in the most unique styles.
Our dedication to provide men and women with modern, yet traditional pieces sets us apart from other Indian NYC designers. You can discover the perfect statement piece for any event you plan to attend. Whether you want to dress up for an upcoming Indian wedding or dress down for a casual date night in the city, we have the outfit for you.
Take your outfit to the next level with these pieces of Indian Designer clothing in NYC.
Floral Dupattas
Your wardrobe isn't complete without a few of our floral dupattas. These statement pieces can transform the simplest outfit into party attire. Pair one of our floral dupattas with more floral pieces to really stand out in a crowd. Our customers also love to wear floral dupattas with contrasting colors to make their outfits pop.
Regardless of how you wear them, our floral dupattas bring a different element to your wardrobe. They always serve a purpose and never fail to brighten the mood.
Wedding Lehengas
Do you have an Indian sangeet, ceremony or reception to attend soon? Steal the spotlight with one of our wedding lehengas. We offer a wide array of colors from black to aqua to silver for bridesmaids lehengas and bridal wear.
What's more, you have so many options for wearing the same skirt. On top of wearing our lehenga skirts to a sangeet or wedding reception, you can also style them for everyday wear. Tie up a t-shirt and fashion a modern lehenga for a fun night out outfit.
Our lehengas aren't just perfect for Indian events. They make for great everyday outfits and nights out in NYC too.
Indian Jumpsuits
Make a statement with one of our latest jumpsuit designs. This new trend has taken NYC's Indian fashion industry by storm. This flattering piece is no longer just for western cultures. You can bring the modern look to any Indian event you go to.
We hand-make our jumpsuits so contemporary Indian women have beautiful alternatives to gowns. From white satin to bright red, our unique jumpsuits do not go unnoticed.
Are you a fan of the current animal print trend? Style our leopard print jumpsuit to make an even bigger statement wherever you go.
Ankle Length Dresses
A woman's wardrobe never has enough dresses, especially when it comes to long, statement ones. We design ankle length dresses that you can dress up for a gala or down for an evening stroll.
Our GEMMA dresses are perfect for all kinds of occasions. Plus, they come in more patterns and colors than you could imagine. From soft floral patterns to bright red, gold accented styles, our GEMMA gowns steal the show.
For a more traditional look, grab a few of our jacket dresses to pair with other ankle length pieces. While the dress itself looks traditional, our designs are always modern.
Pair With Clutches
Last but not least, tie any outfit together with a shiny clutch. Pair your leopard print jumpsuit with a detailed gold clutch. Some trendy Indian women opt for simple white clutches with subtle gold accents for a more professional look.
Dress up your favorite, simple brunch outfit with our gold and silver clutch. As long as your chosen clutch sparkles, you will fit right into New York City's Indian fashion landscape.
Add a few of our exciting accessories to your wardrobe to bring any outfit to life.