Red Carpet Styles by HK!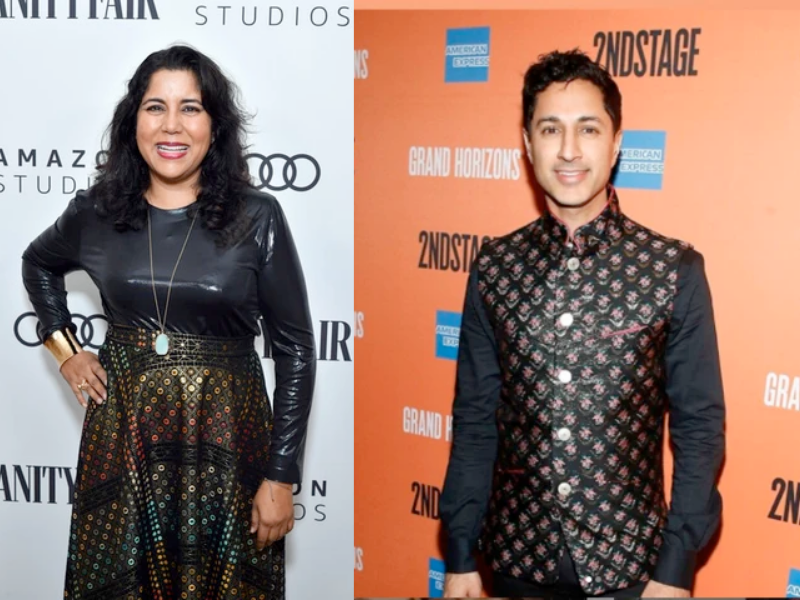 Lights, Camera, Action!
With the end of award season, we wanted to look back on some of our favorite 2020 red carpet looks. Our favorite womenswear and menswear looks on the red carpet from the Grammys to the Golden Globes, and a broadway opening night. We can't get enough of these amazing South Asian men and women opening up doors and representing on screen, behind the scenes, and in music!
Nisha Ganatra
Nisha Ganatra is coming off the heels of directing Late Night starring Emma Thompson and Mindy Kaling. Nisha has directed some of our favorites like The Mindy Project, Brooklyn Nine-Nine, Mr. Robot, and Better Things to name a few. We had the chance to dress Nisha for the 2020 Pre-Golden Globes Vanity Fair x Amazon Party in the ANEELA geo jacquard skirt and once more for the Globes in the FARIA geo jacquard jacket. We can officially cross a Hollywood Red Carpet Event off our lists thanks to Nisha and her wonderful stylist!
Maulik Pancholy
Maulik Pancholy in the ARJUN vest at the opening night of Grand Horizons! Maulik has had a slew of notable work. From voicing Baljeet in Finneas and Pherb and Sanjay in Sanjay and Craig to playing Jonathon on 30 Rock and Sanjay in Weeds to writing The Best at It. He will be reprising his role as Baljeet in the new Finneas and Pherb movie set to come out this year, and we can't wait! Catch Maulik on Broadway in Grand Horizons until March 1st. 
Tej (The Lost Strings)
We had the chance to dress the amazing Tej (The Lost Strings) for the Grammys this year and we couldn't be more excited! We dressed Tej In a custom green BRAR jacket. Who knew a dark green sherwani could look so good on the red carpet as it does for a wedding! Find Tej's music on Spotify and Soundcloud and transcend into another realm.