Mask On | 2020's Latest Fashion Trend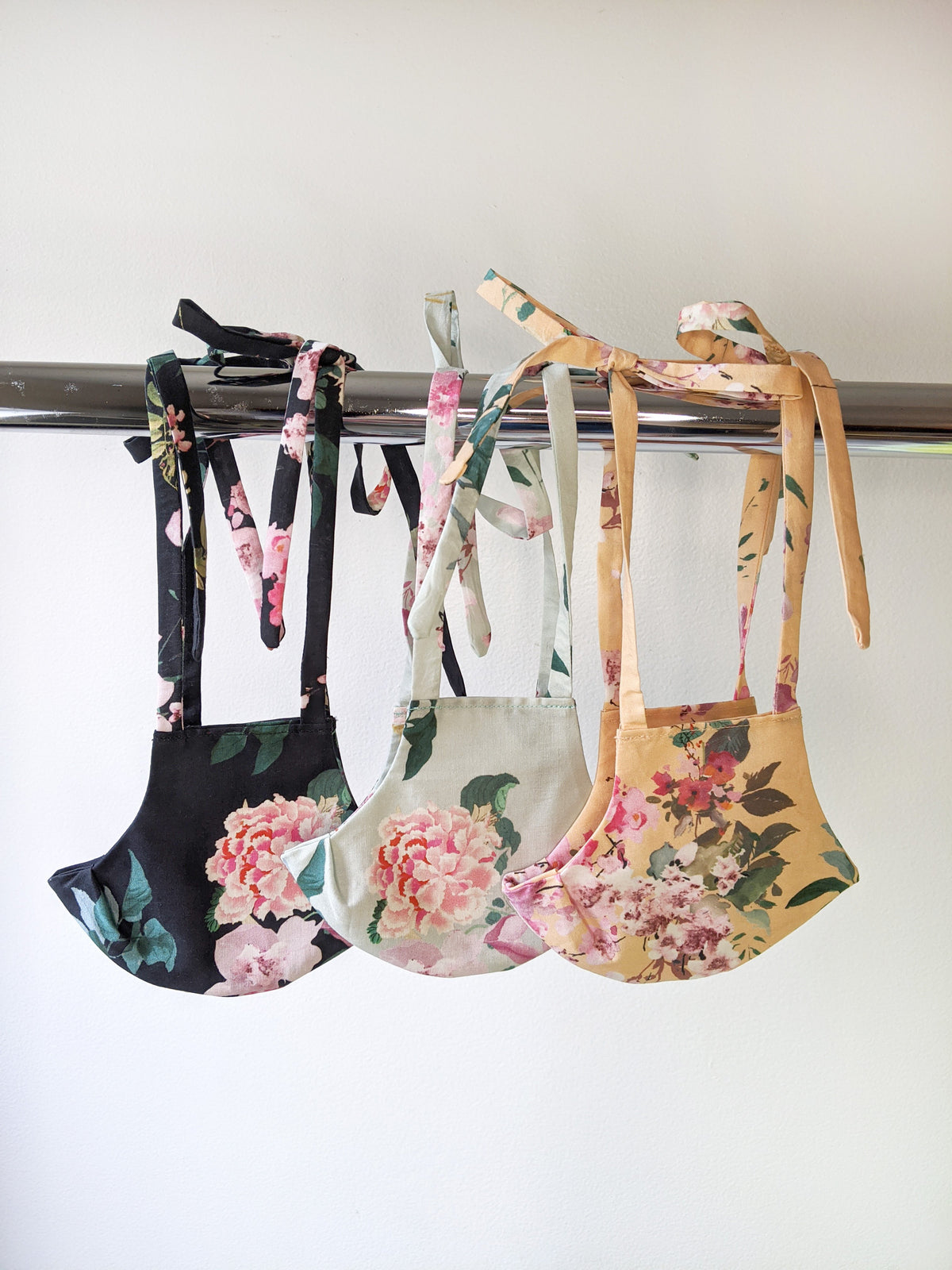 The latest trend in fashion? Face masks. If you had told us last year that masks would be all the rage this year, we would have looked at you oddly to say the least. Now, it seems like every fashion brand under the sun is offering their take on the must-have accessory. So what sets ours apart?
As lockdown began, we brainstormed on what we could do to help. We found beard-friendly masks were hard to come by that were comfortable, machine-washable, and could fit around people's faces while wearing a turban. Using our signature breathable and lightweight cotton fabrics, Team HK got to work to design, cut, and sew beard-friendly masks, unisex masks, and kids masks so everyone can go about their days safely as we get used to the new normal.
All of our masks are ethically and sustainably made with 97 - 100% cotton fabric, with all of our prints being Oeko-Tex certified. Our masks are made with strings to tie in the back, as opposed to elastic, for an adjustable fit that is also turban friendly. Pleats around the nose provide a snug, comfortable fit, that helps to avoid chafing and skin irritation (goodbye, maskne), as well as preventing your glasses from fogging up. We also offer an unbeatable variety of masks, boasting 5 sizes and 22 prints and colorways overall to choose from. 
Face Mask for Beard
Our face mask for beard is designed with a drawstring along the bottom that allows you to tighten the mask and create the perfect pouch to hold your beard, no matter the length. Find our beard-friendly mask in three inclusive sizes: short, standard, and long. The short size is ideal for men with short, trimmed, or no facial hair. Standard works best for anyone with a medium length beard, roughly around 2-4 inches long, or for people who gel/tie their beards up tightly. The long length fits men with beards of any length. If you are still not sure what size will accommodate your facial hair best, email us here for assistance. 
 Unisex Face Mask
Our unisex face mask comes in a variety of floral prints on OEKO-Tex certified fabric from our newest collection and our best-selling gold foiled polkadot cotton fabric found in our Maharaja Turban, Ranja Kurta, Alisha Skirt, and Anya Top. 
Kids Face Mask
Our kids masks are also available in the gold foiled polkadot cotton and a range of happy, painterly florals that might make getting your kids to wear a mask a little easier! The curved design of this mask as well as the ties create a fit that will also prevent your little one from easily removing or tugging around the mask so that they stay protected without you having to readjust it 100 times on your daily walk. 
Nominate a Healthcare Professional
We love and appreciate all of our frontline healthcare professionals! If you know a healthcare professional, nominate them for a free face mask of their choosing by sending us their name and e-mail address –– yes, you can nominate yourself!
As you adjust to various states of lockdown all over the world, we have you covered! Stay safe and remember to wash your hands!
Love, 
Team HK
Disclaimer: Please be advised that our face masks are not a replacement for medical grade Personal Protective Equipment, and in circumstances where medical grade Personal Protective Equipment is recommended, you should consult a healthcare professional. The decision to use this mask is solely your own. We make no warranties, either expressed or implied, that the face cover prevents infection or the transmission of viruses or diseases. Please remember to take all precautions recommended by the CDC.